Deluxe Gangster Fedora Hat in White #NHT23D-70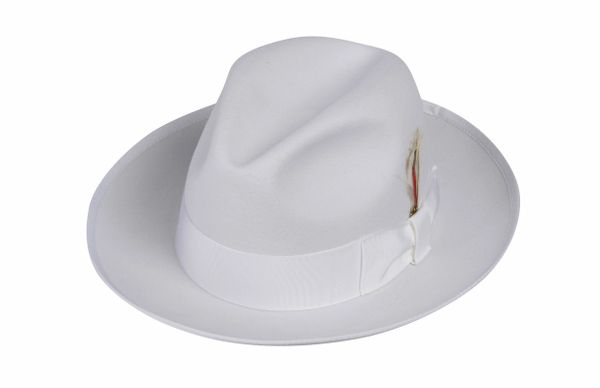 Deluxe Gangster Fedora Hat in White #NHT23D-70
Deluxe Gangster Fedora Hat in White

 by Shannon Phillips 
White Grosgrain Band and Trim. 

5" Crown and 2.5" Snap Brim. 

Center Dented Top and Side Dents.

Satin Lining

with Leatherette sweat band.

Please Note: WOOL DOES NOT DYE "PURE OR OPTICAL WHITE". The color of our white wool hats is a "NATURAL WHITE" which typically has a 

grayish white cast. 

This is the industry standard for all domestic headwear.