Classic Top Hat In White #NHT01-70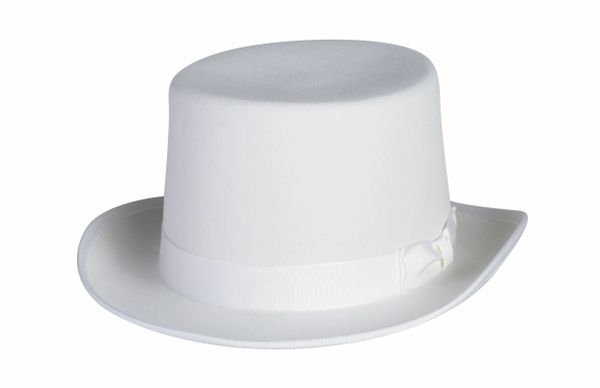 Classic Top Hat In White #NHT01-70
Closeout - 

Classic Top Hat in White

 

by Shannon Phillips
White Grosgrain Band and Trim. 

 

Unlined with Leatherette sweat band. 

Available in Boy's Sizes! 

Please Note: WOOL DOES NOT DYE "PURE OR OPTICAL WHITE". The color of our white wool hats is a "NATURAL WHITE" which typically has a 

grayish white cast. 

This is the industry standard for all domestic headwear.