Victorian Caroler Tall Top Hat in White #NHT18-70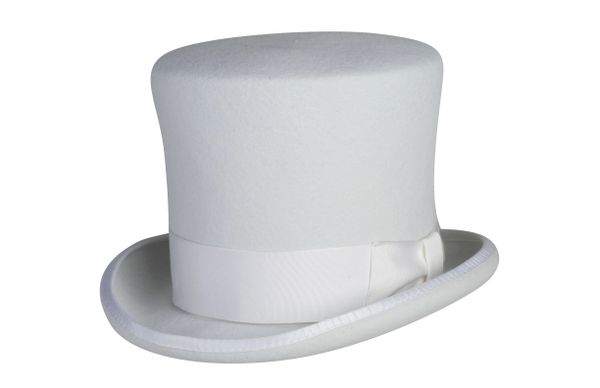 Victorian Caroler Tall Top Hat in White #NHT18-70
Victorian Caroler Tall Top Hat in White

 by Shannon Phillips 
White Grosgrain Band and Trim. 

6.75" Crown. 2.5" Rolled Brim. 1.5" on sides. 

Unlined with Leatherette sweat band. 

All of our Victorian style hats are "Hand Crafted & Blocked with Pride in the USA" as they have been for over 100 years. Due to this, each hat is completely unique and will vary slightly from hat to hat. These variations are normal and add to the character and charm of these very special products. 

Please Note: WOOL DOES NOT DYE "PURE OR OPTICAL WHITE". The color of our white wool hats is a "NATURAL WHITE" which typically has a 

grayish white cast. Small specs and flecks are normal and inherent to natural white wool felt. 

This is the industry standard for all domestically produced headwear.